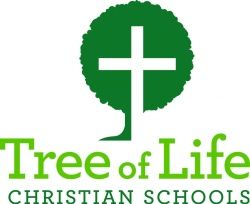 The city of Upper Arlington is a land locked suburb of Columbus Ohio. Because of a lack of room for expansion they have passed ordinances to protect their property tax base by controlling how property can be used. Tree of Life Christian Schools purchased a seven building office complex in 2010 and want to consolidate the private schools they run at the location. Schools are one of the land uses prohibited by the city. Tree of Life sued in federal court and a judge ruled that the religious school wasn't discriminated against.

A federal judge has ruled that Upper Arlington did not discriminate against Tree of Life Christian Schools when it turned down its request to move its schools into a large office complex off Henderson Road.

U.S. District Judge George C. Smith concluded that the ordinance that allows exclusive zoning in certain areas of the city does not treat religious schools differently from other schools.

"Based on the evidence presented, allowing a school, religious or not … would be inconsistent with the purposes of the ORC Office and Research District," Smith wrote.

Upper Arlington can block Christian schools from site, judge rules
Tree of Life's argument is that because it teaches religion, it is also a church, which is an allowed use. The judge rejected that argument.
Churches don't pay property taxes. The need to maintain or increase such taxes, which fund city operations and the public schools, was the reason for the special zoning of the complex area in the first place.
I'm sure the city never imagined that a religious group would be able to buy the largest office complex in the city. The down payment was about $1.2 million with a mortgage for the $6 million purchase price.
Basically the church is operating like a corporation yet wants the special treatment given to churches. If I was a business owner, I would be upset.
Of course the school plans to appeal. They have a lot of money riding on the final decision.