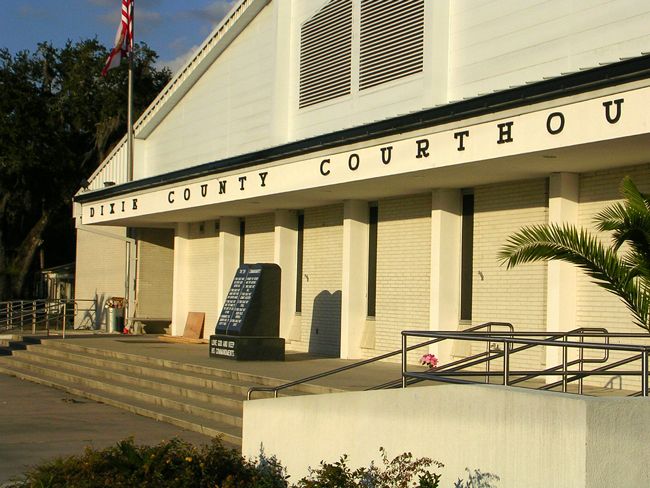 When will believers get the message. A Ten Commandments monument on or in a court house violates the 1st amendment. On July 15th a Federal judge reminded us all when he ruled against Dixie County Florida.

The monument was donated by a local businessman in 2006. The county claimed that it was private property and the location on the steps of the court house was a public forum, but the county offered to defend any lawsuit against the monument for free.
"Despite the actual ownership of the monument, the location and permanent nature of the display make it clear to all reasonable observers that Dixie County chooses to be associated with the message being conveyed," Judge Paul ruled. "As such, the Court finds that the monument displaying the Ten Commandments is government speech and must comport with the Establishment Clause."

AMERICAN CIVIL LIBERTIES UNION OF FLORIDA INC v. DIXIE COUNTY FLORIDA
The common defense of these illegal monuments is that they are some how historical. One view is that our current legal system came from the Ten commandments. The attempt is to make them generic.
I doubt that most of those on the Christian Right care very much about what a Catholic theologian like Aquinas had to say, but Aquinas' point here should be taken seriously: the Ten Commandments are the basis for all law and justice not simply because they are good rules to live by, but because living by them helps us achieve our proper goal of reaching God. The purpose of the Ten Commandments is thus not secular or even legal, it's religious — promoting them is designed to promote a particular sort of a relationship with a god that one particular group believes in.
The ONLY way the view that the Ten Commandments are historical or generic is if you support Christian Privilege.
I fully expect to see these kind of lawsuits in the future because it seems extreme believers are slow on the uptake.