Welcome
Listen for FREE here or on your favorite podcast app
Our Current Episode
Show Notes:
Recent Episodes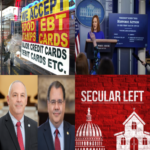 Biden Takes Office, How Will This Hurt The Democrats?
(2/9/2021)
-
In this episode Doug looks at the return of the tone policing beltway media where bipartisanship is a one way street to the GOP. A Republican in the Ohio Senate introduces yet another bill to kick poor people while they are down during a pandemic. Meanwhile the GOP super majority in the Ohio state house… …
How To Increase The Youth Vote with Isaac Goff-Mitchell
(1/21/2021)
-
In this episode Doug speaks to Isaac Goff-Mitchell, creator and host of The Youth Vote podcast. They talk about how to increase the participation of young people in the election process from voting to running for office. What is one simple thing Democrats could do that the GOP does for the youth who work for… …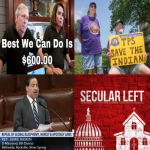 Six-hundred dollars? At Least Buy Me Dinner
(12/25/2020)
-
In this episode Doug explains why the just passed COVID relief bill is doing Democrats no favors. Next three local private schools try to do an end around COVID restrictions for sports. Doug also talks about some team mascot changes and why people still complain about them and finally we look at the just passed… …
---
How Can You Support This Show?
Listen – the biggest support is to subscribe and listen to the show
Share – share links to the show with friends and family
Comment – gives us your comments, complaints, and topic ideas through the website or through comments@secularleft.us
Follow us on social media
Give the show a review online or your favorite podcast app
You can also Buy Me a Coffee
Buy me a coffee
Sign Up For Our Newsletter
If you want to know when episodes are published before they get listed in the various directories, or if you want to read some news and information we think you might be interested in, then subscribe for our email newsletter.
---
Blog Posts
In the Spring of 2020, Secular Left transitioned to focus on a podcast but there are still written blog posts available to read here (just click on the categories listed below). In the future there might be more written blog posts. You can also use the search bar at the the top of the page to look for any blog post here.