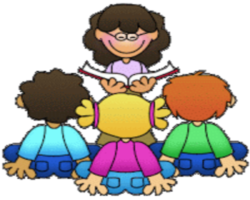 It's pretty common for religious groups to ask for exemptions from laws. The argument they use is if the group has to comply with the law it would infringe on their freedom of religion. You wouldn't think they would use such an excuse to avoid health and safety laws. You especially wouldn't think they would want an exemption from health and safety laws covering child day care centers? Yes, a religious group, in Indiana, is choosing religious freedom over the health and safety of children.

Legislators voted last year to require smoke detectors and hot and cold running water in all child-care centers. Representative Kevin Mahan (R-Hartford City) says the minimal scope of that bill is "an embarrassment." He's introduced a bill to expand the law, with minimum requirements for room size, the number of adults present, nutrition, and sanitation.

Church day cares are exempt from licensing requirements but do have to meet health and safety regulations. The Indiana Catholic Conference and the Registered Ministry Advisory Council both support the changes. But other church child-care ministries and the conservative group Advance America charge the law is too vague, and could open the door for state officials to shut down a church ministry, a step they say would shatter the barrier between church and state.
Advance America bills itself as the largest pro-family, pro-church, pro-private and home school, and pro-tax reform organization in Indiana. It is a religious right wing group who's main project is to prevent same sex marriage in their state. It also supports other classic religious privilege efforts like exempting religious groups from enacted laws and taxes and teaching public school students creationism.
Notice in the news source, Advance America labels day cares operated by churches as a "ministry". The wording is meant to deceive the public into thinking that the day care centers are part of the church when in fact they operate as a private business. Groups like Advance America want it to seem like a non-church business deserves an exemption from the law simply because a church owns and operates it.
PROTECTING CHURCHES FROM GOVERNMENT CONTROL

SUBJECT: For over 30 years, churches in Indiana have been free from government control to operate child care ministries. Some legislators want to take away this freedom churches have. Churches are required to meet fire codes and sanitation regulations. But the government should not be able to tell a church: who they can hire, what they can teach the children and how they operate their child care ministry! If the government can control a church child care ministry then the next step would be to control other ministries of a church involving children including: Sunday school, day camps, Christian schools and summer camps. Advance America led the effort to stop an attack on churches in the 2013 session and will continue to lead the effort in Indiana to protect churches.
Sure there can be a concern that government regulation could overreach, but that doesn't justify the slippery slope argument. Besides Advance America says that following fire and sanitation codes doesn't take away a church's freedom. Any such argument used to keep from supporting expanding day care center health and safety rules is self-serving and not supported by the evidence. I don't know if anyone could rationally oppose making sure children, especially those trusted to a day care center, stay safe and healthy.
This is what happens when religious privledge is taken to the extreme. They pick "religious freedom" over the health and safety of children.